Sorry i didnt have much time at all to update. We've been short staffed and everybody's been going crazy. My way of handling it has been pretty much how i handle everything: de stress by spoiling myself haha! Ive more or less just been using my spare time slowly enjoying things i like to do, working out, cooking with a glass of wine, reading my magazines and new book "how to be parisian" (a must read btw) both me and my boyfriend bought me flowers haha.  I even bought new hair and face masks and lavender epson salts for a foot soak and new apricot nail color to brighten things up. Needless to say ill be fine! Plus it was our 4 year anniversary so we did our traditional lobster and champagne and that was just amazing. How was your week? Did you celebrate anything special? Id love to know!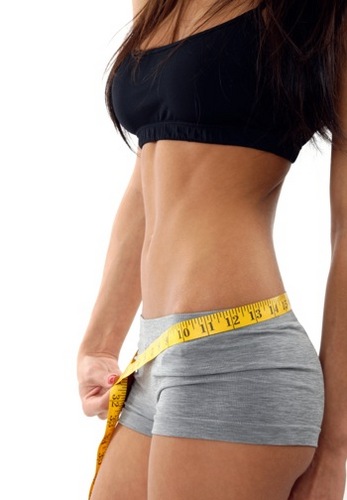 Four People Who Might Be Making You Fat.
You work hard and do everything right. Gym sessions, healthy eating, alone you are able to resist temptation and stay on the right track. Yet you find yourself still not quite where you want to be. Here are four people who might be accidentally sabotaging your efforts.
1.Your Partner.
Did you know your chance of becoming obese is 37 percent higher if your partner is heavy? Even if your hubby isn't overweight, his dietary habits can rub off on you and make it more difficult to commit to your overall plan. Try compromising on dinner (I frequent Skinnytaste.com at least 4 times a week because the food tastes amazing but is significantly healthier than an everyday recipe) so that he still gets what he wants and you get some health (i.e. open faced bacon turkey burgers instead of big greasy full fat burger on a large bun). To resist snack temptation, you can also try putting your food in a separate drawer or cabinet than his.
2.Your Children. One study found that moms consumed almost 400 calories a day more than women without kids. The best thing is to be prepared (prepare your own healthy snack along with snack time) and try to keep them on board with you. Get creative and make snacks fun, children love to be involved and theyll get so caught up making crafty snacks that they'll forget entirely that you are using fruit and veggies.
3. Your BFF. If one of your close friends are heavy, your chances of becoming obese jump up to 57%. If you're going out to eat tell your friend you plan to order something healthy or offer to split an entree and add a salad.  A study in Arizona proved friends to be "monkey see monkey do" therefore if you take the healthy lead your friend is likely to follow.
4. Your Coworkers.  While going out to lunch can be great for your work environment it can do some damage on your waistline (and wallet).  According to a study from Georgia if you dine with a group of seven or more people you are likely to consume 96% more.  Best advice: scan the menu ahead of time. I do this all the time, impulse is your worst enemy.
3 Hair Looks Everyone Should Master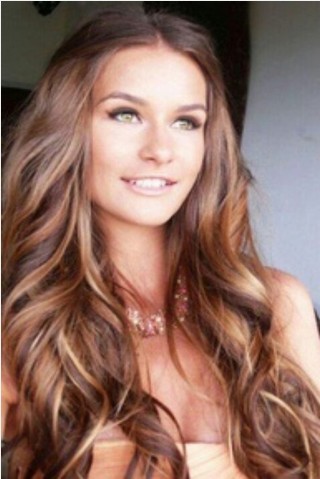 1. Effortless Waves.
a. Tousled curls: the trick is pinning hair over night.
How-to: When you get out of the shower at night, apply a curl cream to towel-dried hair. Split hair into two pigtails above the ear, loosely twisting each into a bun; secure with scrunchies (wont leave weird kinks). When you wake up untwist the buns, run your fingers through your hair and finish with sea salt spray.
b. Tight bends: try flatironing mini braids to create "mermaid waves" no pro skills required. Apply a heat protecting spray on clean, dry hair. Braid three inch sections all over until youve got 8 mini braids. Run a flat iron over each braid, wait till cool and undo. Perfection.
2.Salon Blowout at Home.
a. Smooth finish: Dont bother with brushing hair until it's about 80 percent dry. Focus on smoothing the top and face framing pieces which is what people see. Apply a heat protectant to towel dried hair, finger comb hair and flip upside down to dry the middle and bottom layers (as well as giving major volume). Flip upright and aim the nozzle down to smooth the cuticle and prevent frizz. Next part hair around the crown of your head from ear to ear and clip up the top half. working in two inch sections blow dry the bottom half with a large round brush. hold the brush vertically and twist it until hair is released to achieve loose waves. Divide the top half into thirds (left, right, and top) and clip. Then blow dry each section the same way, shake out hair and finish by smoothing ends with a styling cream.
FOR A SMOOTH FINISH
Follow the same rulea for a wavy blowout: wait till hair is 80 percent dry byflipping head upside down and finger combing the bottom and middle layers (if your hair is straight) flip head back up and blow dry top and sides with a mixed bristle paddlw brush. Using your,fingers rake a drop (tiny) of hair oil through the ends to tame flyaways and add shine. Always blow dry with nozzle aimed down to smooth the cuticle and prevent frizz. Bonus: if your dryer has a cool setting blast your blowout with it for a minute at the end to lock in your look.  Now if you have CURLY HAIR: start by applying a detangling spray on clean damp hair, followed by a generous amoubt of straightening balm (if your hair is fine and curly go a little lighter). Tilt your head sideways and blowdry coming hair with fingers till itis 80 percent dry (sideways will prevent more frizz than upside down)  then flip right side up and blow dry while smoothing hair with a boar bristle round brush until its completely dry. Lastly, glide a flatiron over hair in 2 inch sections, mist with hair spray.
Tips: dont towel dry before a blowout, this will rough up the cuticle and cause frizzing. Try squeezing out moisture with a t shirt first. And DON'T use a heavy moisturizing conditioner made with oils. To prevent frizz without weighing hair down look for an "anti frizz" formla instead

3. Simple Updo.
For an easy evening updo consider a French braid wrap (best for medium to long hair so if yours is short you can always add extensions). Start with dry hair and apply a liberal amout of texturing spray to add grip and body. Create a deep side part and french braid both sections toward the back of the head. Tie each off with an elastic tuck in ends to hide and secure with bobby pins. Hair should be pinned to the base or your head to create a quick updo. Then gently pull braids apart for a romantic feel. If your hair is short, french braid the side with the most hair starting at the front of the part and working along the hairline toward the nape of your neck; continue until youre one inch from the end, and secure with an elastic. Pull the other side of your hair into a mini bun, tuck the braid into it and pin.