You've probably heard me mention how the pastel look is showing up everywhere on the runway this season, and it looks like the trend will continue all throughout spring. I've seriously seen this look from everyone -high fashion all the way to street looks- and I'M IN LOVE. Its easy, fresh, and fun.
Here are 3 ways to nail the newest pastel shades.

1. All Over Color.
Wearing the same shade all over is actually super flattering. Apply a light wash of color all over the lids, and finish with a light pink lip. Keep the accents to two to avoid looking like an Easter egg.

2. Mattify.
A velvet finish makes soft shades stand out and gives off that statement look we all crave after wearing the same dark shades all winter. Start off with a lightweight shadow primer so that the shades will remain smooth and have extra staying power.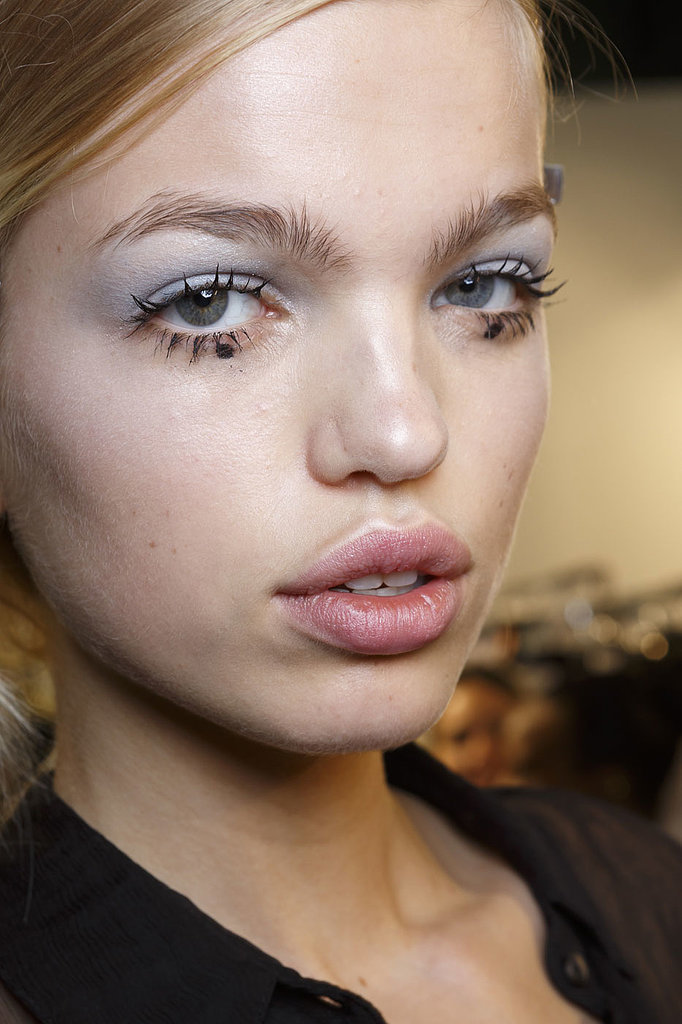 3. Go Edgy.
Because you are making a statement after all. This look is most often seen natural with little to no mascara. Really sell the look by adding chunky black mascara or a thick strip of black liquid liner for a less-than-perfect edge.