Happy almost-Friday! Seriously though, this week has dragged on for me. I can't wait for a whole weekend off with Elliott and just relaxing 24/7 for 2 whole days. It's currently it's raining here, so I figured I'd post a quick update on my current favorite pick-me-ups.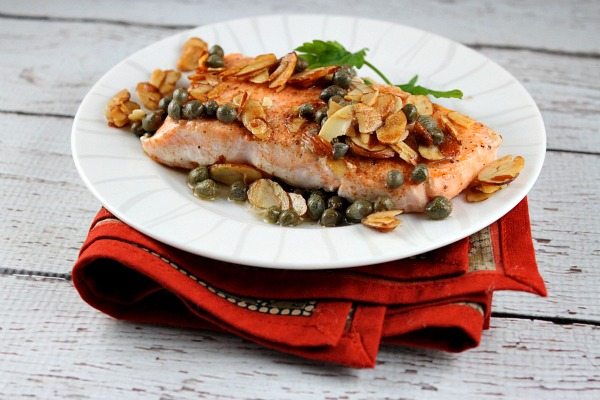 Salmon with brown butter sauce, lemon, and capers. My boyfriend got this recipe for me as a healthy, yummy, dinner and it is seriously amazing! Needless to say I'll be having this tonight.
Ingredients
6 fillets salmon
1 Tbsp salmon seasoning, anything is fine
1/2 stick butter
1 shallot, sliced
2 Tbsp capers
1/2 tsp salt
1/2 lemon
1 Tbsp green onion, sliced
Directions
Season salmon to taste. Sear in skillet with small amount of olive oil then place in oven at 375 degrees till just opaque in center. Or you can grill on cool side of grill (no direct heat) for 10 minutes till just opaque. To make sauce, melt butter and add salt, shallot and capers and cook at medium heat until the butter loses its foam and turns brown and the capers open up. Take off heat and immediately add juice of half lemon. Serve over salmon.
Cupcake Shiraz. I'm still learning my Red Wines but this one is amazing! I learned that shirazs are fruity (blackberry, raspberry) and a bit peppery (to me it's almost a light smoky flavor). They're not too dry, and are slightly sweeter than some of the other reds I've tried lately.
Two tone lips. I love the statement a slightly-off look makes. Apply a wine lipstick all over and then dab on a deeper raisin hue in the center.
Patent-red nails. Bright and shiny, this look is incredibly chic for spring. Opi makes a 10 day chip free super shine formula (unequivocally crimson is a bright beautiful red) or apply your favorite shade and seal in with two coats of high shine top coat.